This page is intended to provide transparency and advice for clients and practitioners by detailing how we are managing and adapting to COVID-19.
Below are links to our risk assessment, COVID-19 policies for practitioners and clients, as well as our posters and mandatory questionnaires.
Latest Announcement as of 22.10.2021
We are open and keeping up to date with government guidelines to ensure your safety. Additionally, we ask that all visitors (unless exempt) continue to wear face coverings on arrival for the foreseeable future.
We have hand sanitisers available throughout the premises and you are encouraged to speak with your practitioner prior to an appointment should you have any queries. 
To make it easier for you to speak directly with practitioners and therapists at Woolpit Clinics, we have updated our telephone system. You can now select the person you'd like to speak to via our landline which is 01359 408 011. Select option 1, to then choose who you would like to speak to.
Current services available in clinic and online as of 22.10.21
| Available in Clinic | Available Online |
| --- | --- |
| Acupuncture | Exercise and Rehabilitation Traininga |
| Counselling, CBT, EMDR and Affordable Counselling Service  | Counselling, CBT, EMDR and Affordable Counselling Serviceª |
| Hypnotherapy | Hypnotherapyª |
| Exercise and Rehabilitation Training |   |
| Reflexology |   |
| Massage – various  |   |
ªOnline sessions continue to be available for new and existing clients.
NHS Covid-19 App
If you have downloaded the NHS Covid-19 App, you are able to check-in at Woolpit Complementary by scanning our QR code poster in reception. If you need help finding and downloading the app, click the link below to follow guidance from the NHS website.
https://www.covid19.nhs.uk/help-downloading.html
New to Woolpit Clinics?
If you are new to Woolpit Clinics or you haven't been here in a while (within the last 3-months), we ask that you register your details with us. Click the link below which will provide you with the form to register as well as our terms and conditions. Thank you.
Posters You Will See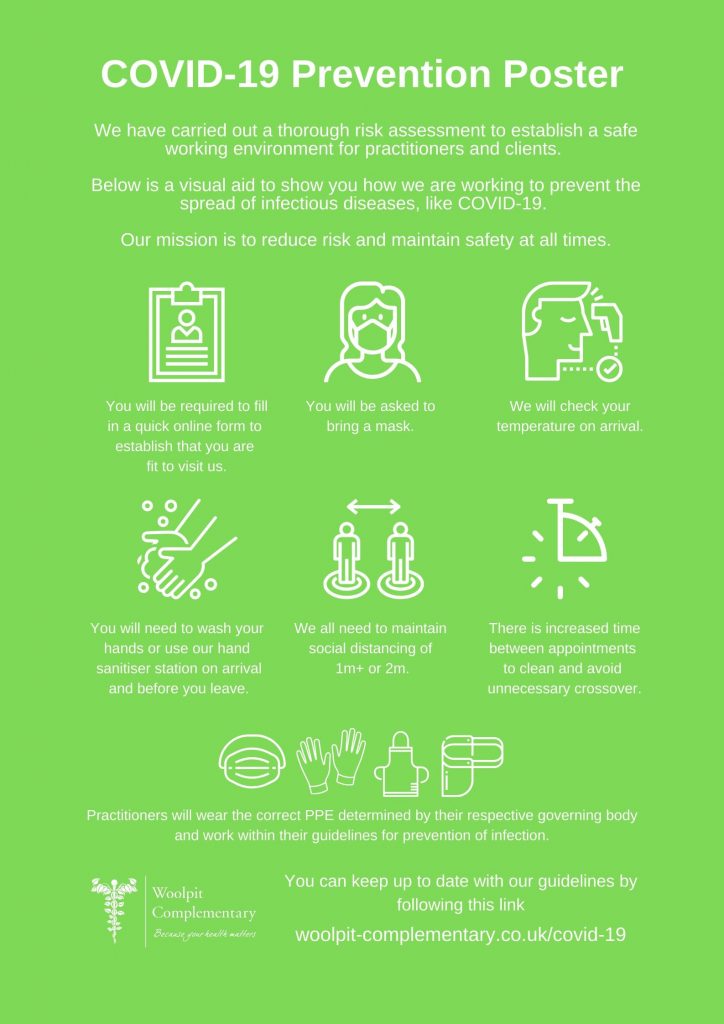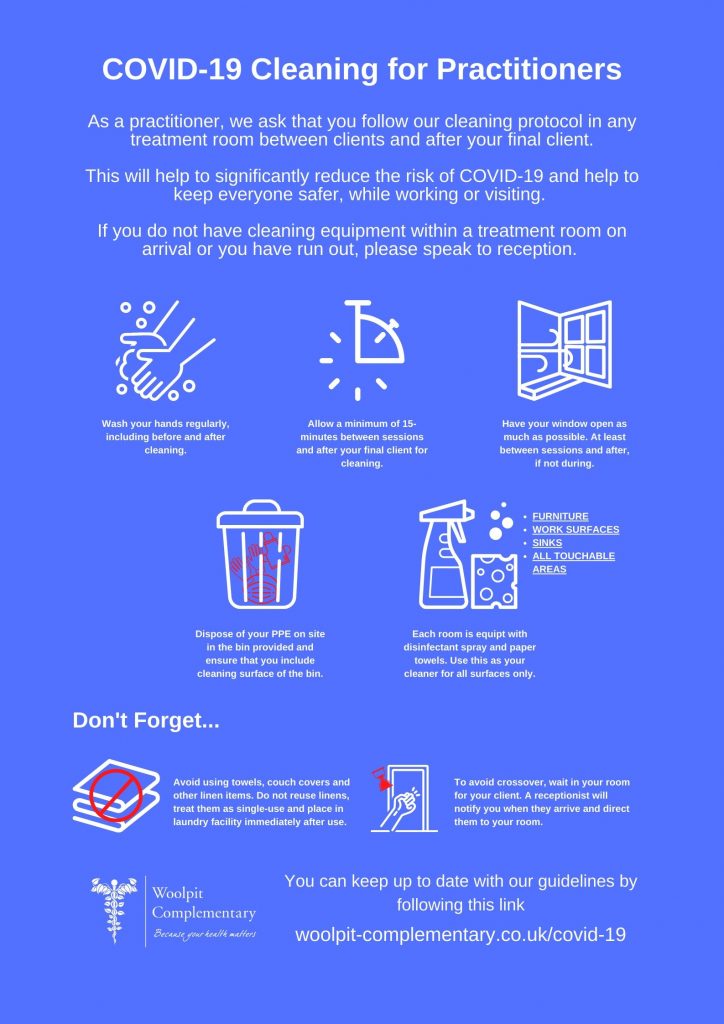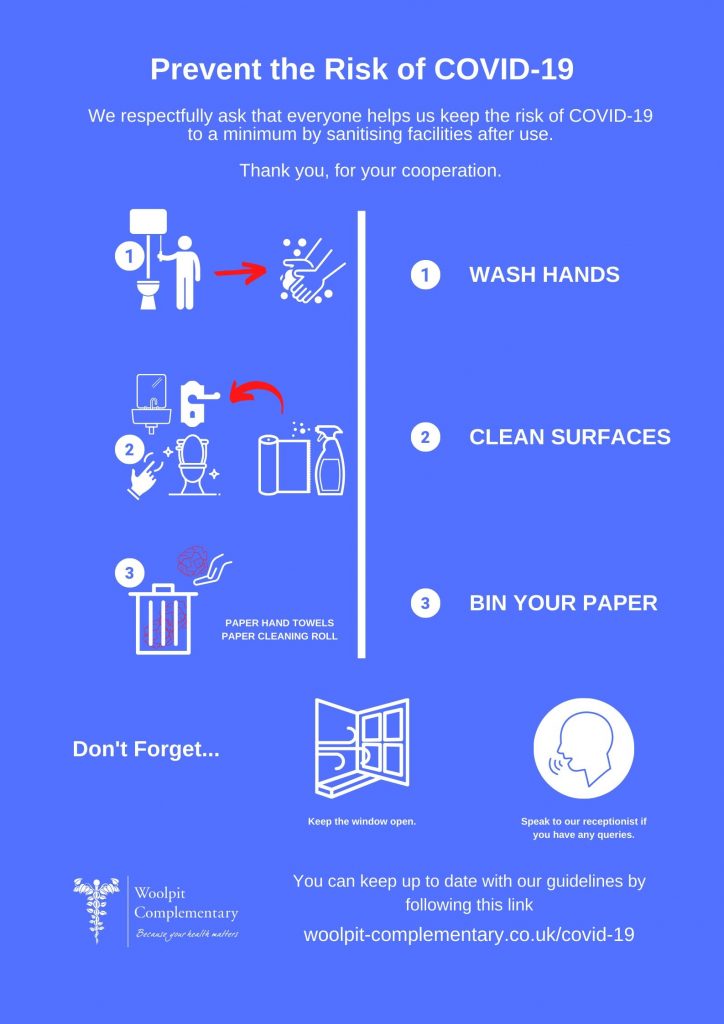 We are working within government https://gov.uk/coronavirus and WHO guidelines https://covid19.who.int.
This page will be updated any time there are changes to government guidelines and as we re-assess our requirements on a monthly basis.
[last updated 22.10.21]