Introduction
Services
Practitioners
Timetable
Traditional Acupuncture
Traditional Acupuncture is a complete healthcare system based on ancient principles which date back over 2,500 years. Possibly recorded first by the Chinese, but was in use long before that by other cultures. Acupuncturists are trained to look at people as a complex energetic being, a bit like an energetic matrix, where qi, blood and vital essence flow through the body and organs maintaining our health and wellbeing.
Their training takes many years to learn and are taught various skills, such as pulse diagnosis, tongue reading and palpation to help make their diagnosis.
Acupuncturists focus less on particular symptoms, and deliberate more on imbalances and patterns of disharmony within the individual as a whole.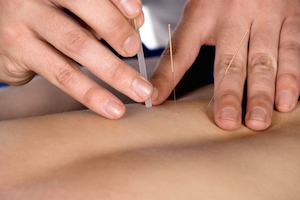 Acupuncturists can then use Acupuncture, Chinese medicine, Moxibustion and massage techniques like Tui Na and Cupping to restore balance. This approach of making you 'the best you can be', then initiates your body's own healing responses to facilitate health on all levels (body/mind/spirit), and thus make it an entirely holistic approach to wellness and not to be confused with the (dry needling) 'trigger point' style of acupuncture offered by Osteopaths and Physiotherapists.
   You can call us any time between 9am – 6pm Monday to Friday or 10am – 3pm each Saturday  01359 408 011
How long will a treatment take and how many do I need?
An initial consultation and treatment should take no more than 1 hour and 30 minutes. Subsequent appointments should be between 45 minutes and 1 hour. The frequency and number of treatments will depend entirely on the consultation and the recommendation of your practitioner.
What do I wear?
Loose and comfortable clothing is advised. You will likely be asked to remove items of clothing for treatment.
Is it covered by private health insurance?
If you have a cash plan policy like Simply Health, you will be able to reclaim your payments. Sadly, many insurance providers do not yet cover treatments of Traditional Acupuncture.
If I am out of work, a student or retired – do you offer concessional rates?
Yes, this is discussed and offered at the practitioner's discretion.
Treatment
Initial consultation and treatment (1 hour)

50

Concession are available, please enquire for further information
Meet 1 practitioners in Woolpit Clinics