Introduction
Services
Practitioners
Timetable
Nutrition
Nutritional advice and support is provided by Emma Harvey Lawrence, Registered Associate Nutritionist, receiving ongoing supervision and training, to provide personalised nutrition on a one-to-one basis.
Adapting nutrition within your personal circumstances is beneficial not just in terms of optimal diet but also to help improve health outcomes or prevent illness in later life. Nutritional support can also help to enhance sports performance and improve overall wellbeing, depending on your specific goals and requirements.
Recommendations from a Nutritionist will always take into account your lifestyle, goals and overall health. This personalised approach will be measured against appropriate evidence-based guidelines to provide options for you to choose from as a client.
Current services available:
Free 15 minute discovery call Learn how a nutritionist can help you by taking the chance to discuss your dietary or health concerns, to gain a better sense of direction for your requirements.
One-off dietary analysis A 3-day food diary, analysed using specialist software to produce a report detailing any potential nutritional problems and thorough overview of your dietary intake which will then be used to address and improve issues within a 30-minute one-to-one feedback session.
90-minute consultation Including health screening and 7-dietary assessment with discussion about your health and nutritional goals in order to create a plan which should be both manageable and adaptable, to support you achieving the best outcomes for your health.
Follow-up appointments In most cases, if you would like advice and support from a nutritionist, you should expect to have at least a monthly follow-up appointment and the suggested number of appointments will independently vary, based on your requirements.
Pricing for the above is available under the Services tab, towards the top of this page.
It is very important to stress that food is the core focus of any programme or advice provided, with supplementation or biological tests being utilised only when suitable to further beneficial outcomes.
You can find out more by visiting Nutrition Creative or the Association for Nutrition.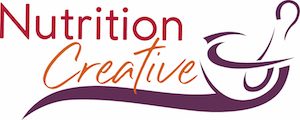 Treatment
60-minute consultation (without dietary analysis)

50

90-minute consultation

95

One-off dietary analysis

60

30 to 60-minute follow-up appointments

30 - 40

Concession rates are available on enquiry
Meet 1 practitioners in Woolpit Clinics